Preserve your family's favorite recipes and holiday mealtime traditions – in a printed cookbook – to pass on for generations to come
Let's face it - Every family has their mealtime and special occasion traditions. Whether it's Grandma's homemade turkey stuffing at Christmas – Uncle Bill's famous super spicy chili on game day – or Mom's triple layer chocolate cake for every birthday – food evokes emotions from countless family dinners and mealtime memories from years gone by.
Special occasions and family get-togethers are always centered around food. Capture those memories by preserving those treasured family favorite recipes that you have come to know and love year after year.
At Family Keepsake Cookbooks – we're here to help you do just that! Gather up all those recipes for Grandma's turkey stuffing – Uncle Bill's chili – and Mom's chocolate cake. Write down all those family stories and dig out those family photos so that generations to come will see and feel all of those wonderful family memories. Honor your elders and preserve your family's history and heritage by putting those recipes into an actual cookbook!
Just imagine being able to share all of your family's special recipes with your own children – and their children – for generations to come.
Whether you're planning a big family reunion – or there's just you and mom – what a beautiful way to make sure you preserve all of those wonderful family mealtime memories. We'll help you create a beautiful keepsake cookbook – with recipes/photos/stories – fully customized to your own personal style.
Mmmmmm…. Supper's ready!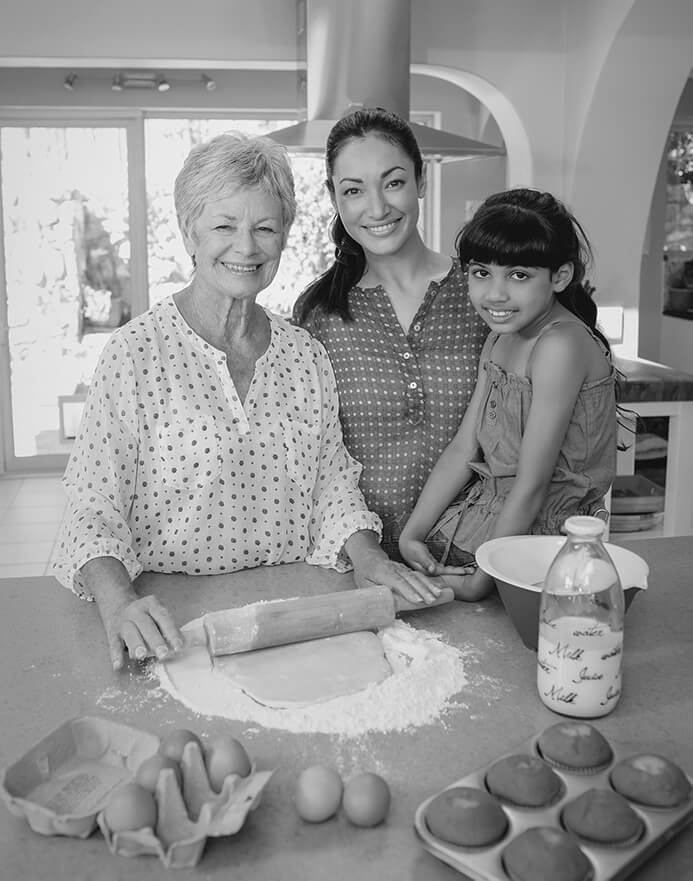 No monthly 'membership' fees.